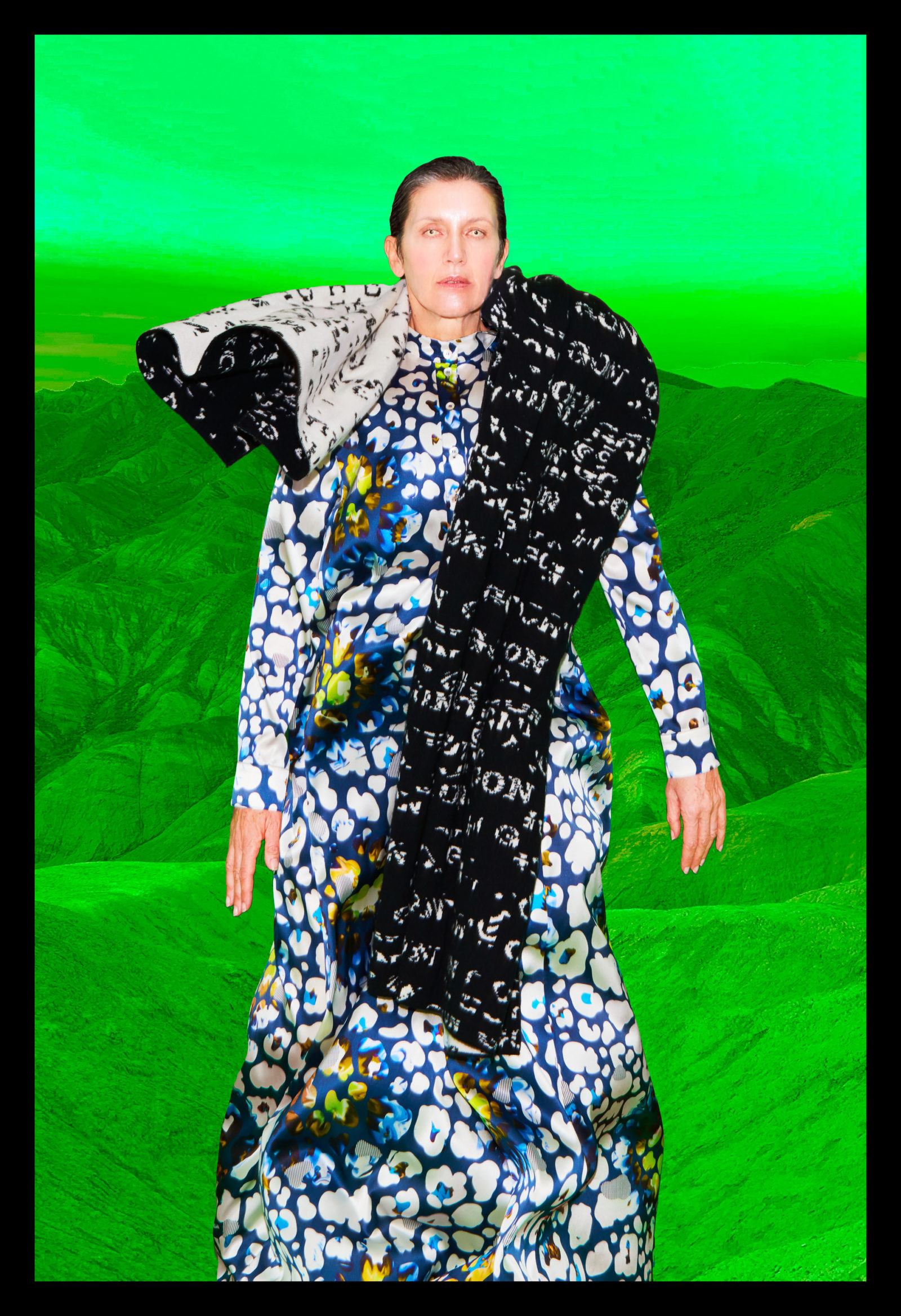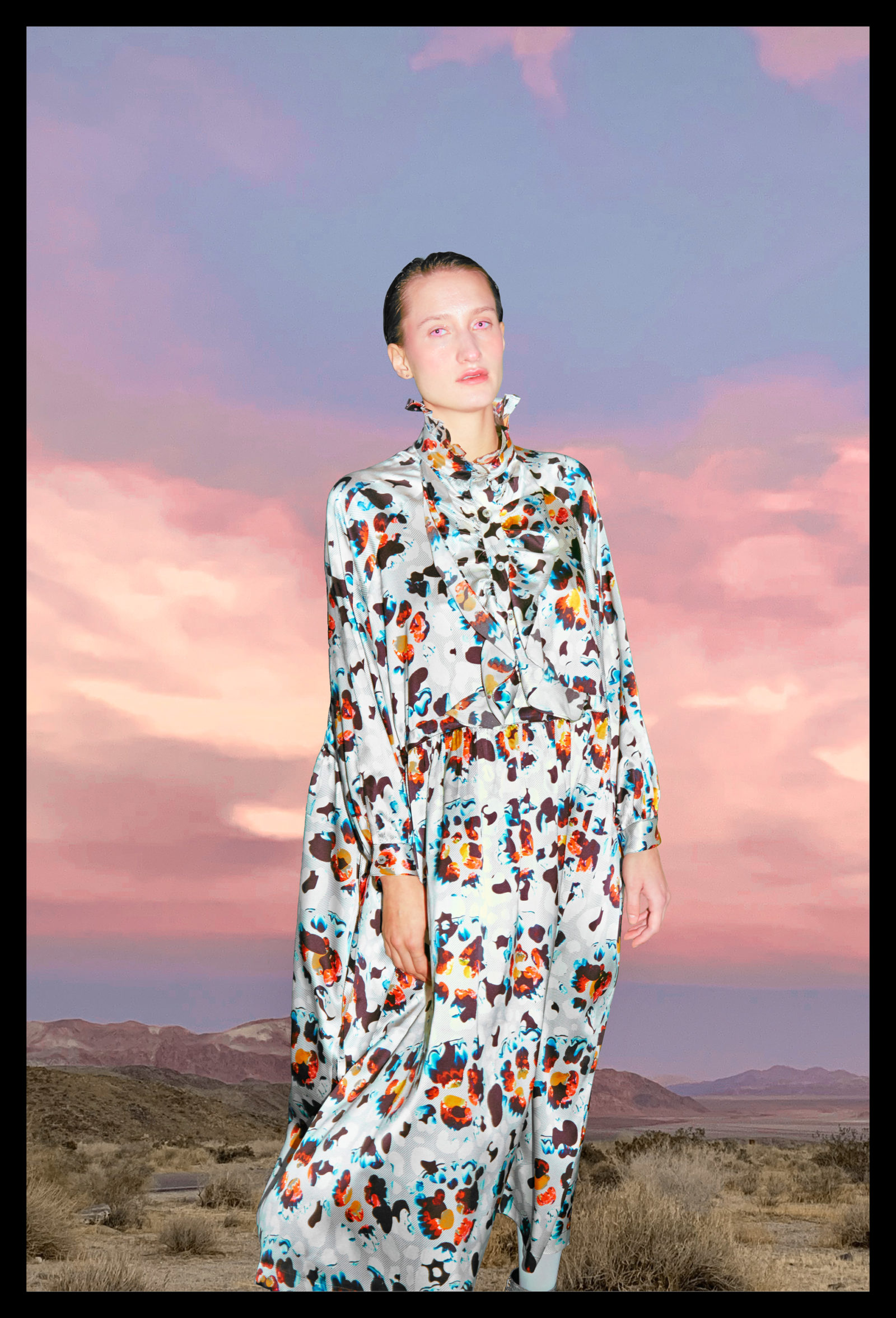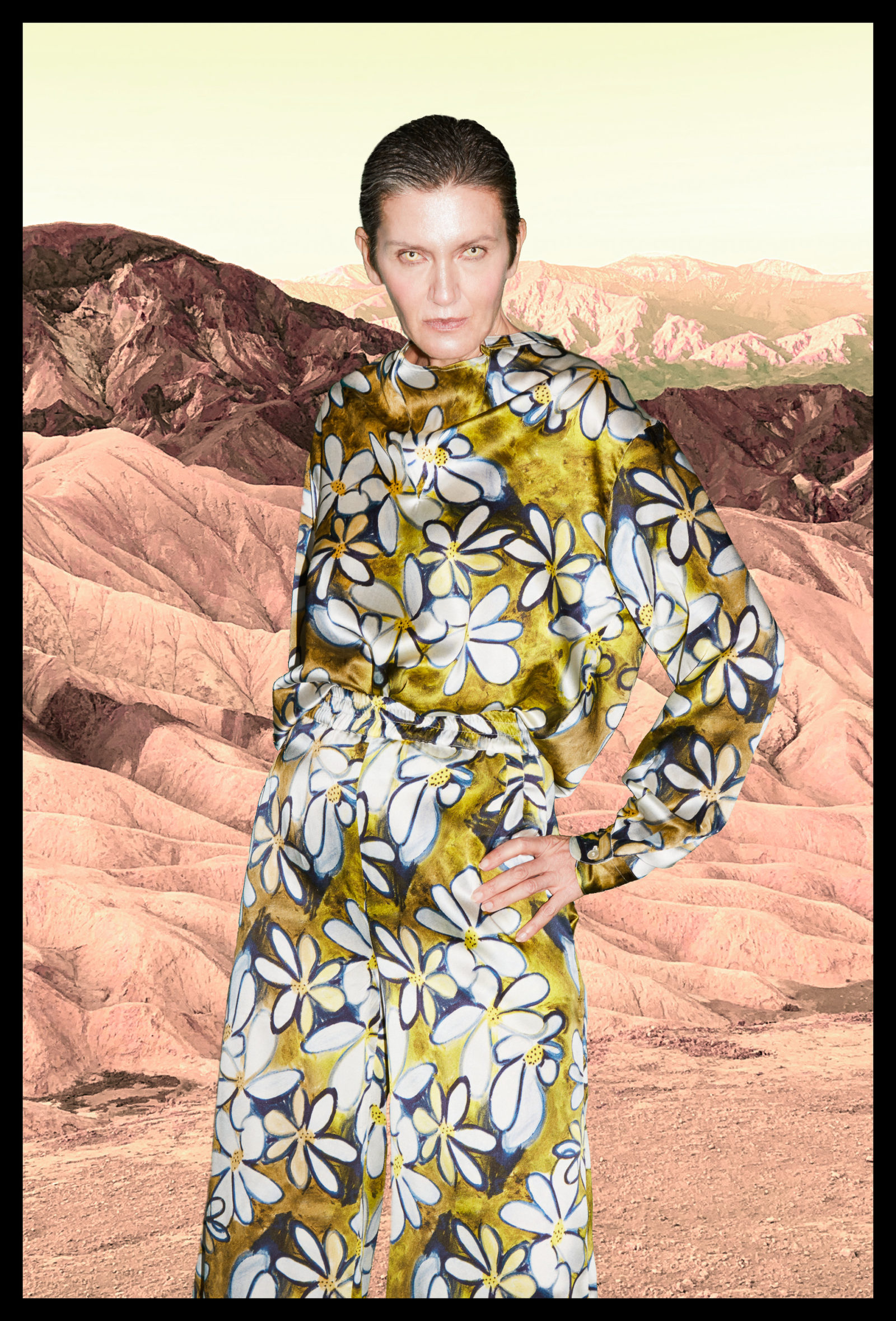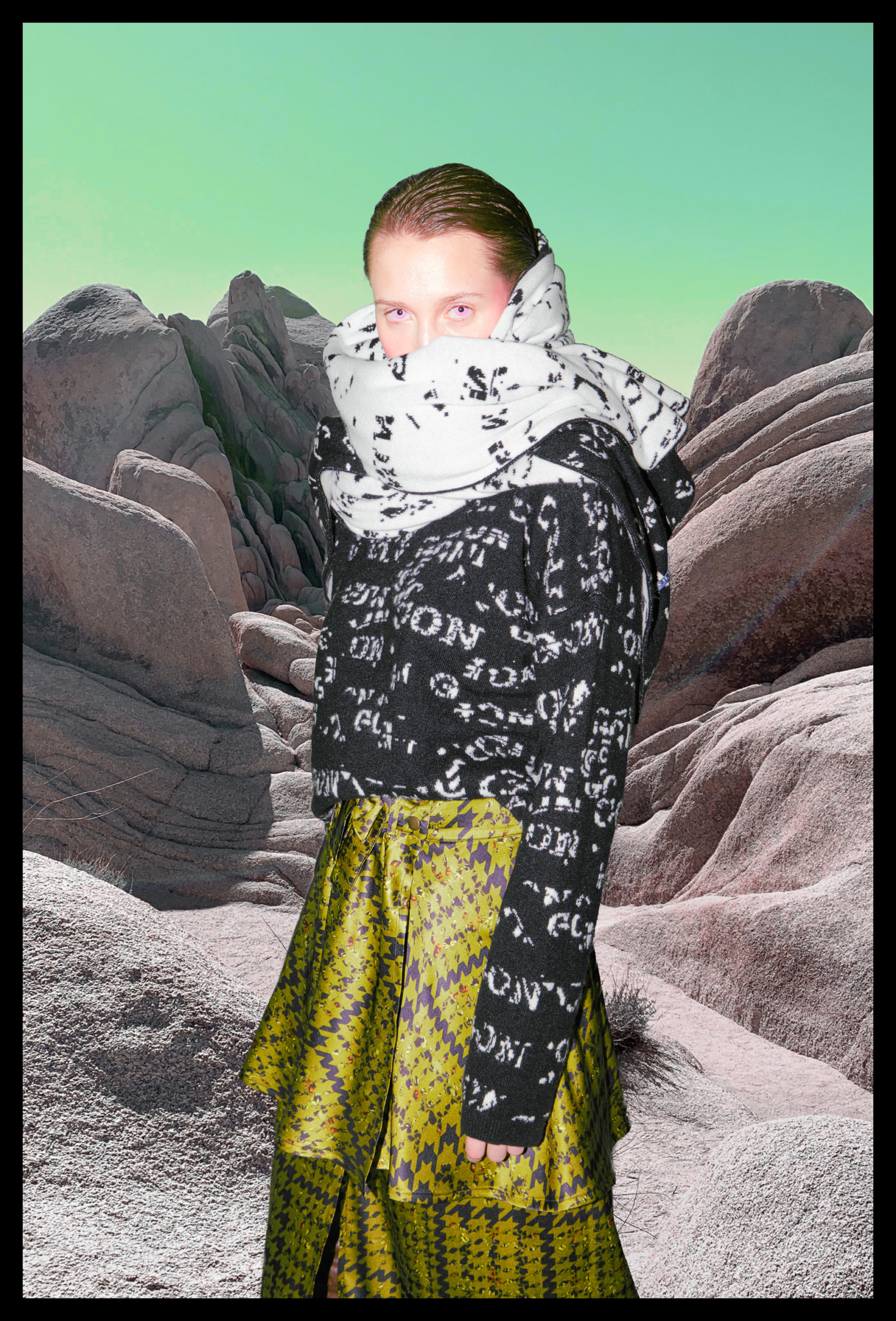 GON develops a soft new modern aesthetic: a chameleonic, flowing, beautiful ready-to-wear!
GON's AW 20/21 MIMIKRY features featherweight silk dresses, the coziest cashmere pieces with offbeat leopard-spotted and zebra-striped printed garments and vegan leather and Austrian Loden coats.
Experimenting with artworks from Austrian artist Alexander Ruthner, fabric surfaces interpret and play on aesthetics of today, the past, and the future.
Mixing a spectrum of natural, cultural and epochal influences, the collection's inspirations span from Marie Antoinette to Avatars, from uniforms to romanticised Berber Kaftans, all displaying a different take on disguises and camouflage – protective and playful.