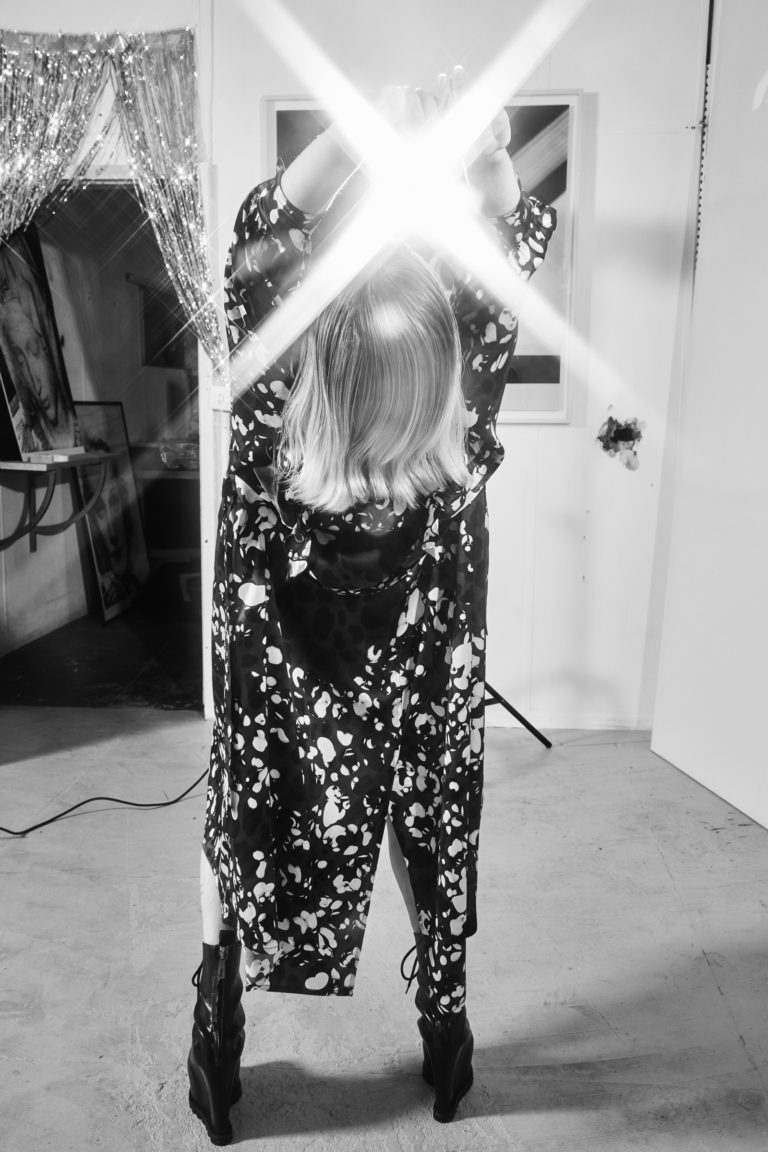 ONE BY GON
ONE BY GON is a series of curated encounters with one outstanding work of art at Vienna's GON shop on Marc Aurel Straße. Designer Christina Steiner invites a group of international curators, artists, designers and thinkers from a wide range of fields to work with the unique concept of GON's store. 
The store moves beyond being a retail space or a concept store, presenting itself as a space of possibilities between a cabinet of curiosities, a museum, a lab, an atelier and transdisciplinary space of encounter. Seven artists from the inner circle of GON have co-created the space.
Within the stripped back, concrete interior, the artists' works not only function as decorative exhibits but seem almost like poetic organs of an industrial baroque world.
Each month, a selected person will work together with GON's creative team to pick an international artist and create a singular form of presentation within the artistic echo chamber that is the shop. Combined with an opening day and subsequently displayed for one month, ONE BY GON creates assemblies on various levels: An assembly of art forms, media, materials, and people. A space for co-creation.
Selected artists will create one-off editions for ONE BY GON, ranging from custom printed textiles for GON clothing to a variety of other manifestations such as T-shirts, posters, pins or whatever else the curators, artists and GON create together. During opening days, the artists are present and customize, personalize and sign their works.